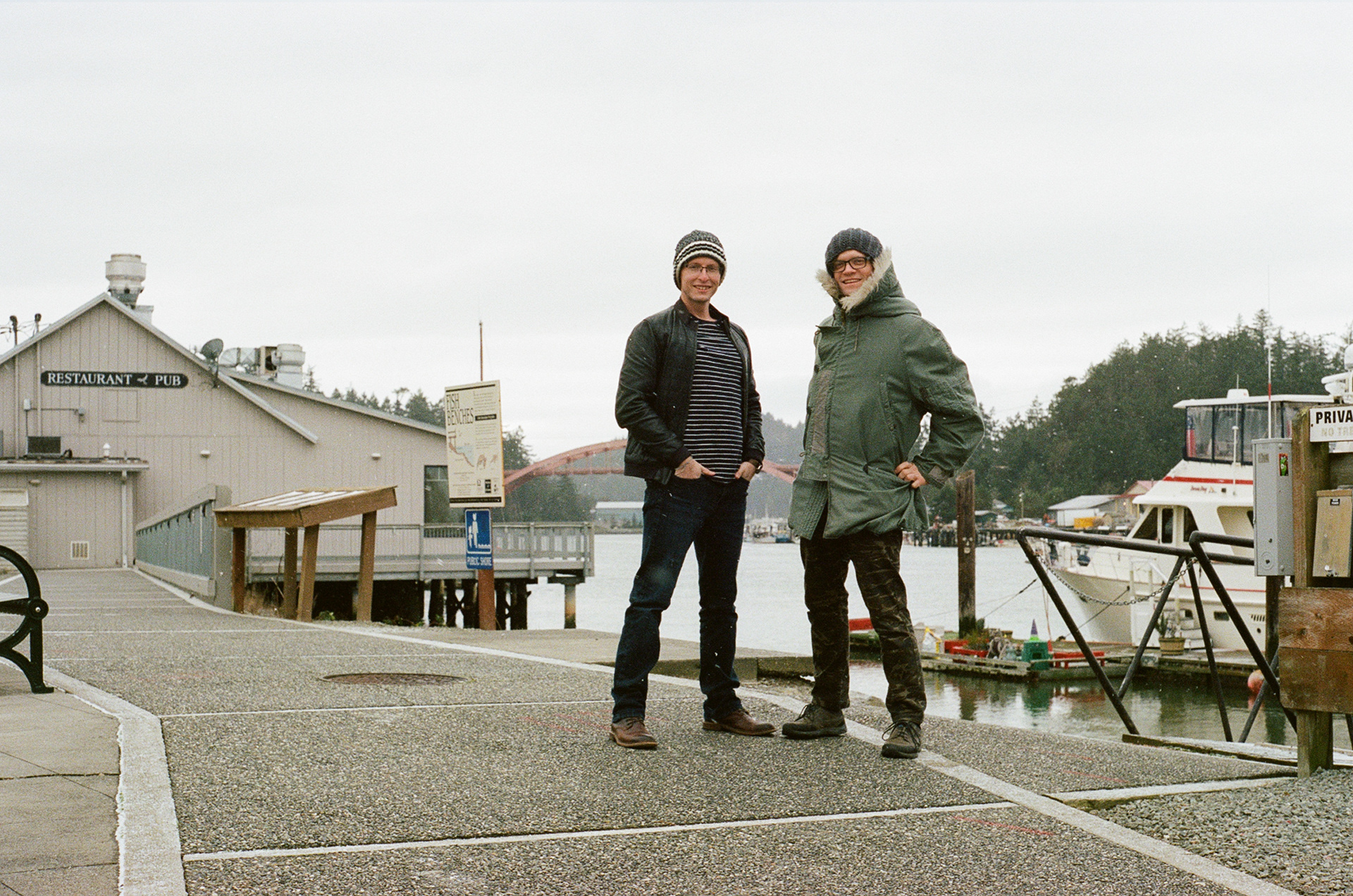 What does it mean to be kin, to be born into a family? We arise from those who came before us, into a world shaped by no volition of our own. From our genesis, we are taught to operate and function within the constructs of a social order, an order to the ends of which we do not comprehend. We awaken in an architecture devoid of our own design, of our own meaning. It is here, in the nest of our consciousness, that we look for an ethos of compassion in an indifferent world. An empathic nursery in which our meaning may sprout to fruition. How for granted we take those who embrace us in this journey of life. Those with whom we can partake in the profundity and absurdity of our very existence.
I have been surprised, a most welcome and beautiful surprise. It has been revealed to me that I have a brother I never knew of. This revelation has come to me just a few weeks shy of my scheduled departure from Mexico. Being that I am leaving the continent, I have decided to make an impromptu trip to Washington to meet him. This revelation has stirred my family, both close and distant. Things have been settled for most of my life, the decisions of who communicates with whom had been decided. But the entrance of this man onto the scene, a man previously unknown to all of us, has brought this hidden architecture of our family into the fore. It has laid bare the unspoken boundaries to which we adhered. It has shown a light onto our collective failing to know one another. How does one best go about knowing those with whom we are supposed to be the closest, and yet have allowed to become estranged? These thoughts dance at the edge of my mind as I make my way north of the US border into San Diego. The crossing is smooth and the sight of the city as the sun sets is welcome. My anticipations rising, I settle in for the night and do my best to sleep.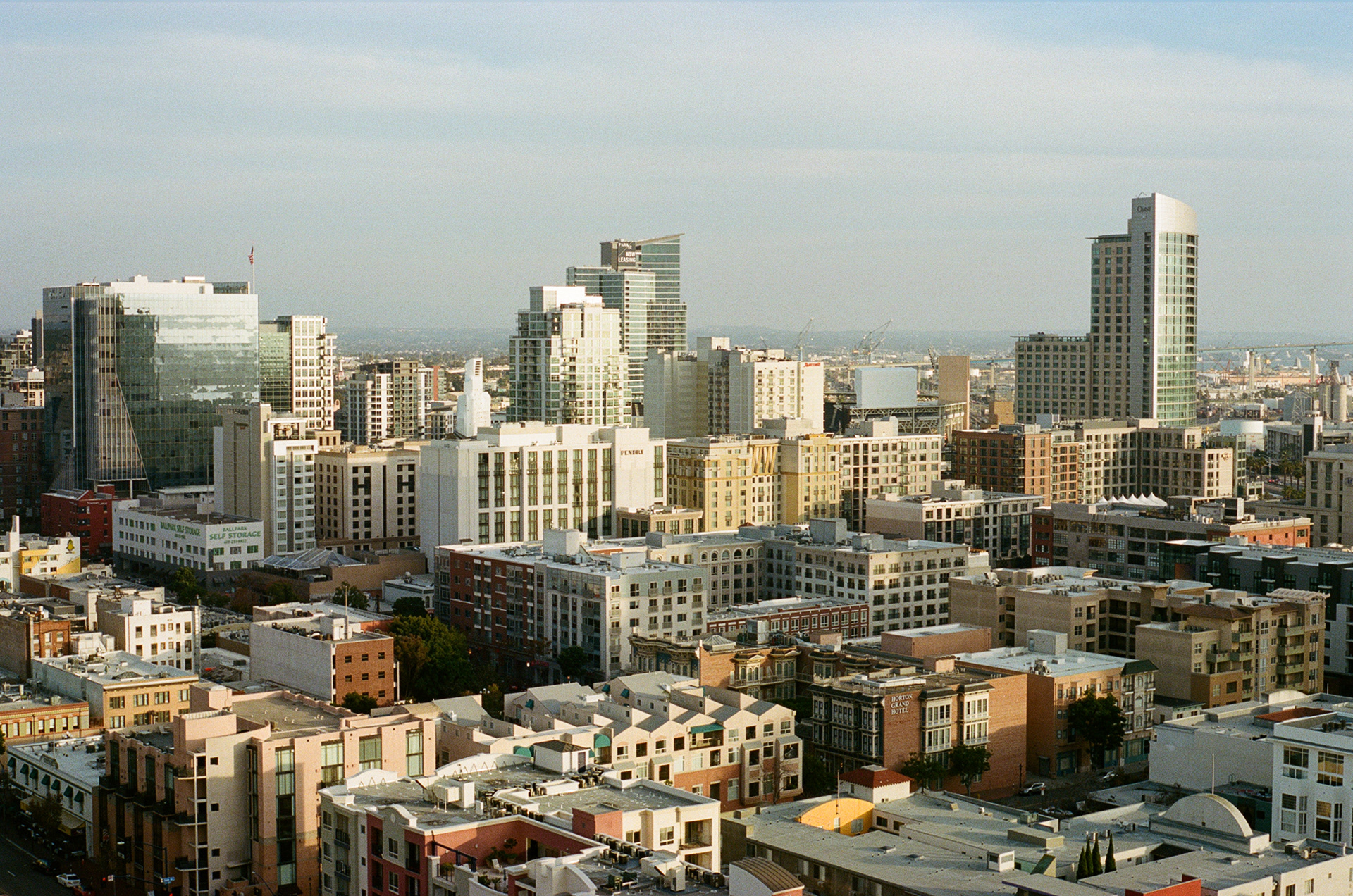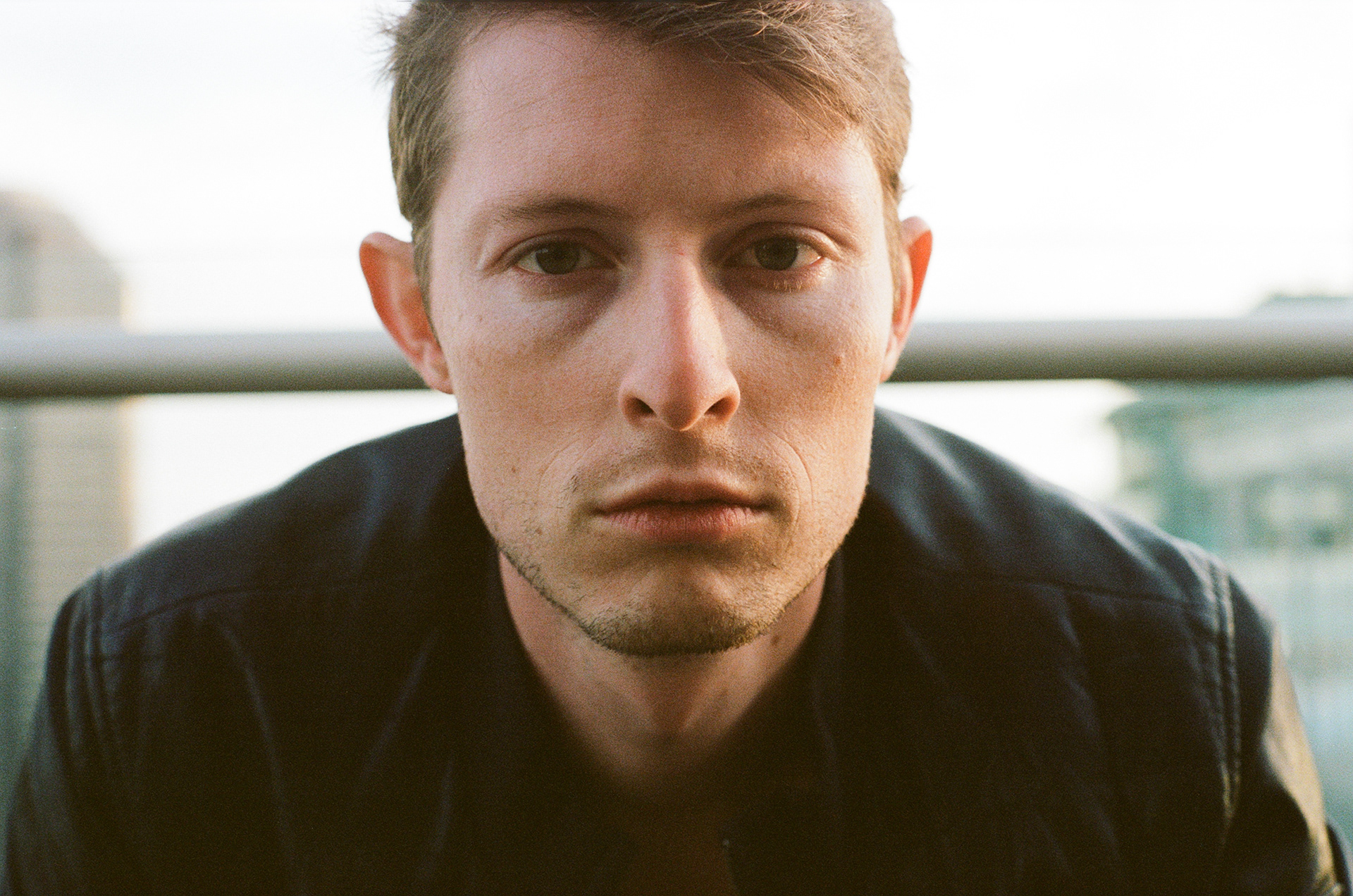 The air is cold and damp, it's five in the morning and I'm making my way across the long-term parking lot to Terminal 2 at the San Diego International Airport. The flight is short, and I arrive just after 10 AM in Washington where Eric, my new brother is waiting to meet me with his family. I can only fathom what this experience must be for him. I've only been aware of his existence for a matter of days. While he, on the other hand, has been looking for his kin for nearly a quarter century. 25 years, to expend so much effort and to be unrewarded for so long, now to have only a measure of moments between himself and the satisfaction of his search, at least in part. I am not the only member of my family he is eager to meet. The crescendo of this unfolding scene must surely be, for him, to meet his father, our father. To gain the knowledge and insight of where one originates from, of one's progenitor.
I'm in the Seattle-Tacoma International Airport now, trying to find cell service and communicate my location to Eric. I call him, and the line connects, but the static is so bad that his voice is unintelligible. I receive a text message, it reads "We're by the train." I find an attendant and ask if there are any trains nearby, she points me down the stairs and I proceed. Before I can round the corner, and entirely unexpectedly, is Eric, his arms open in greeting, a giant smile on his face. The whole exchange is so natural it's almost like greeting an old friend. Any anxiety immediately melts away and we are left there, face to face, brother to brother, meeting for the first time. 
The next few days are a blur of engaging conversation mixed with visiting Washington's beautiful natural scenery, and local historical sites. Among the locations we visited is Deception Pass and Fort Ebey. Deception Pass is a strait separating Whidbey Island from Fidalgo Island. It got its name from George Vancouver, a British Naval Officer, who discovered and mapped it in 1792. Vancouver had erroneously mapped the island as a peninsula, thus the deception in "Deception Pass". There are two bridges extending over the pass which allow vehicle traffic to proceed further down Whidbey Island. 
We pull over just near the larger of the two bridges, I'm eager to get out of the car and smell the air, feel the moisture of the sea on my face. The first thing that strikes me is the biting cold on my ears, it's freezing, and the wind is wailing. We make our way out onto the bridge, holding tightly to the railing. The wind must be blowing over 80 kilometers per hour. In short order, I can no longer feel my face. We reach the middle of the bridge, staring out into the raging water some 50 meters below, we can't converse as the wind is so loud, we cannot even hear ourselves, let alone each other. I am cold, clinging to the railing for dear life, and in this place, I feel an overwhelming burst of joy, a boyish giddiness that I haven't felt in years, I feel truly alive. We make our way down into the woods below the bridge and spend a few more moments here, in shelter from the wind.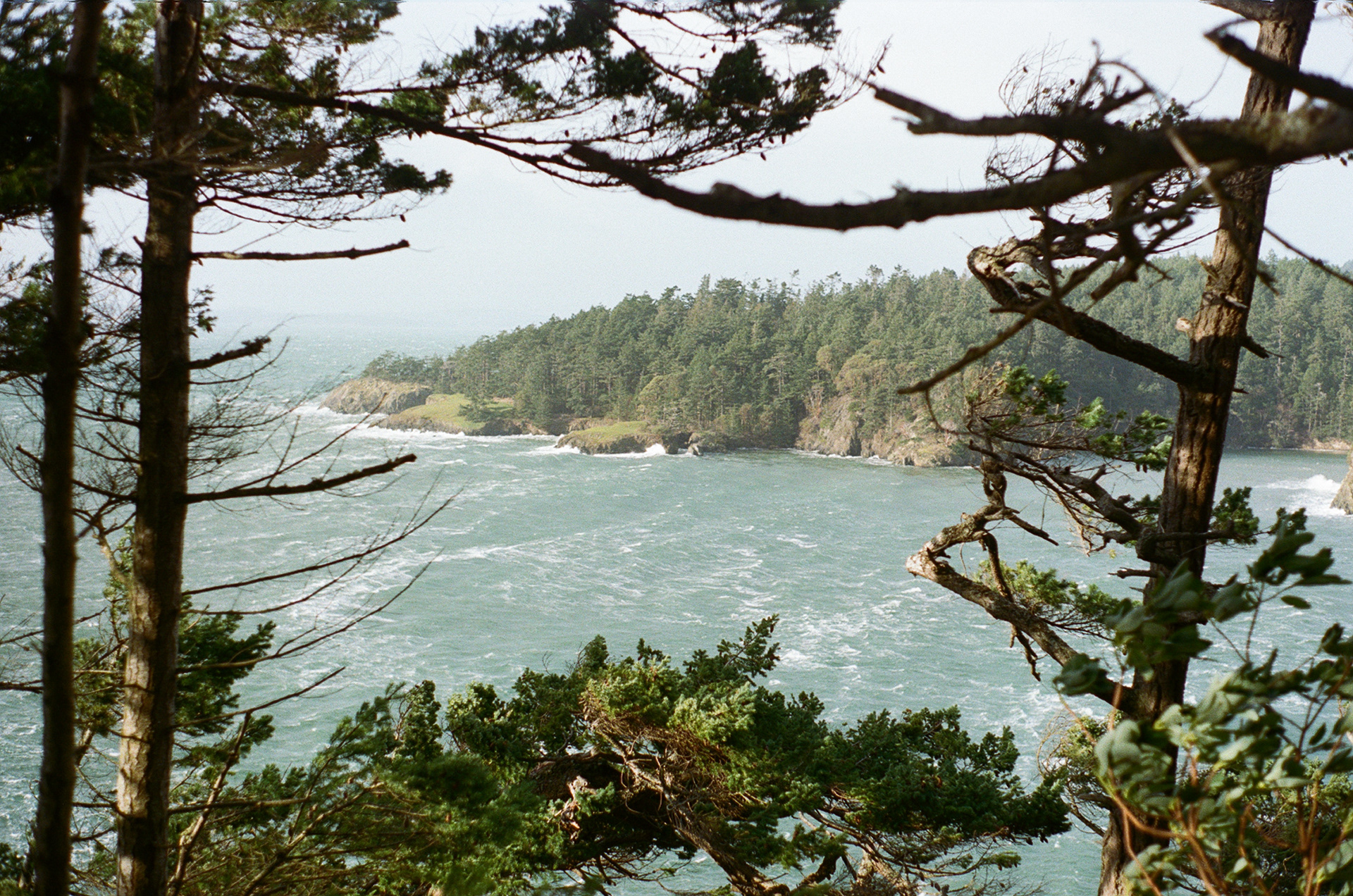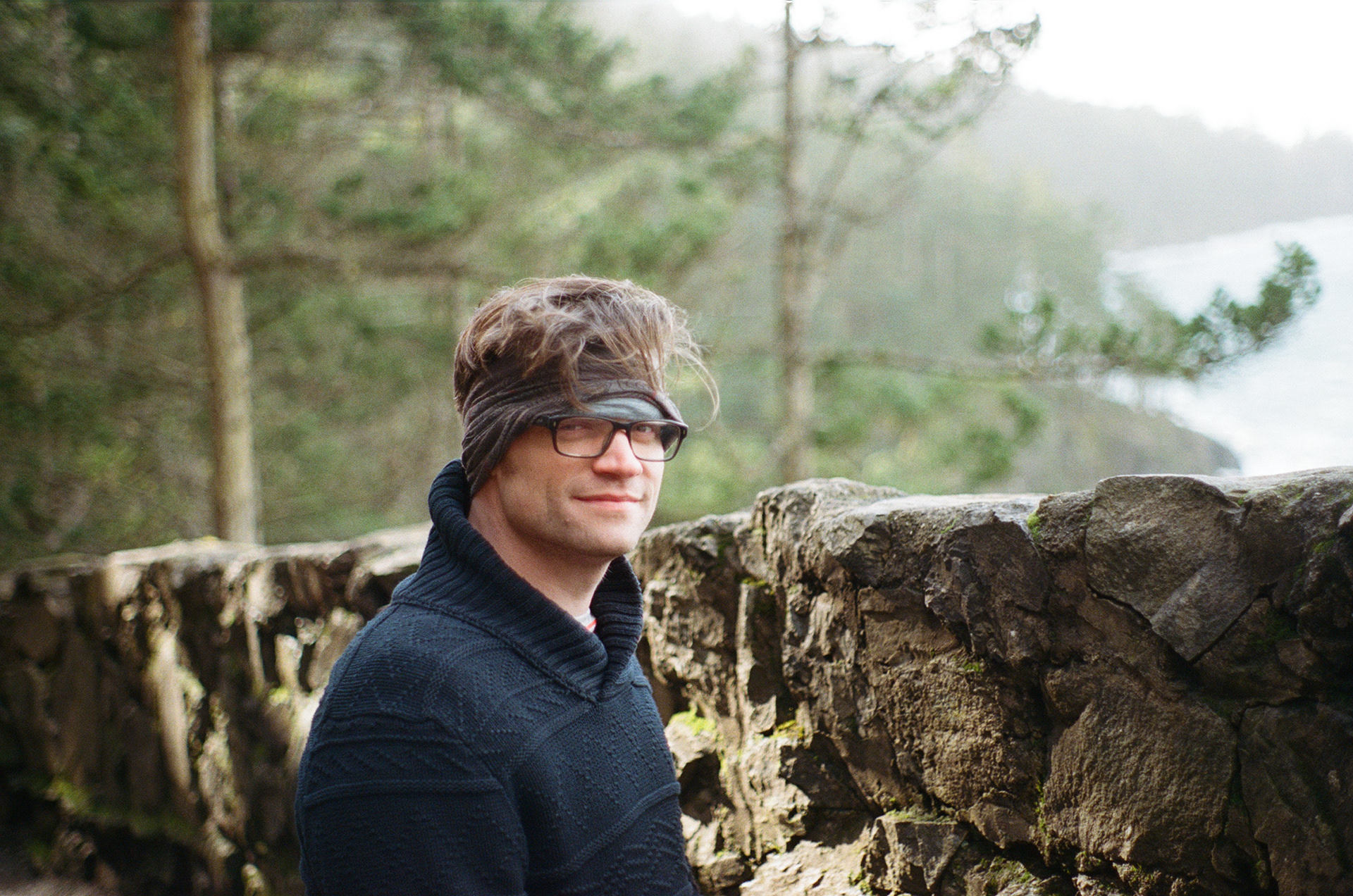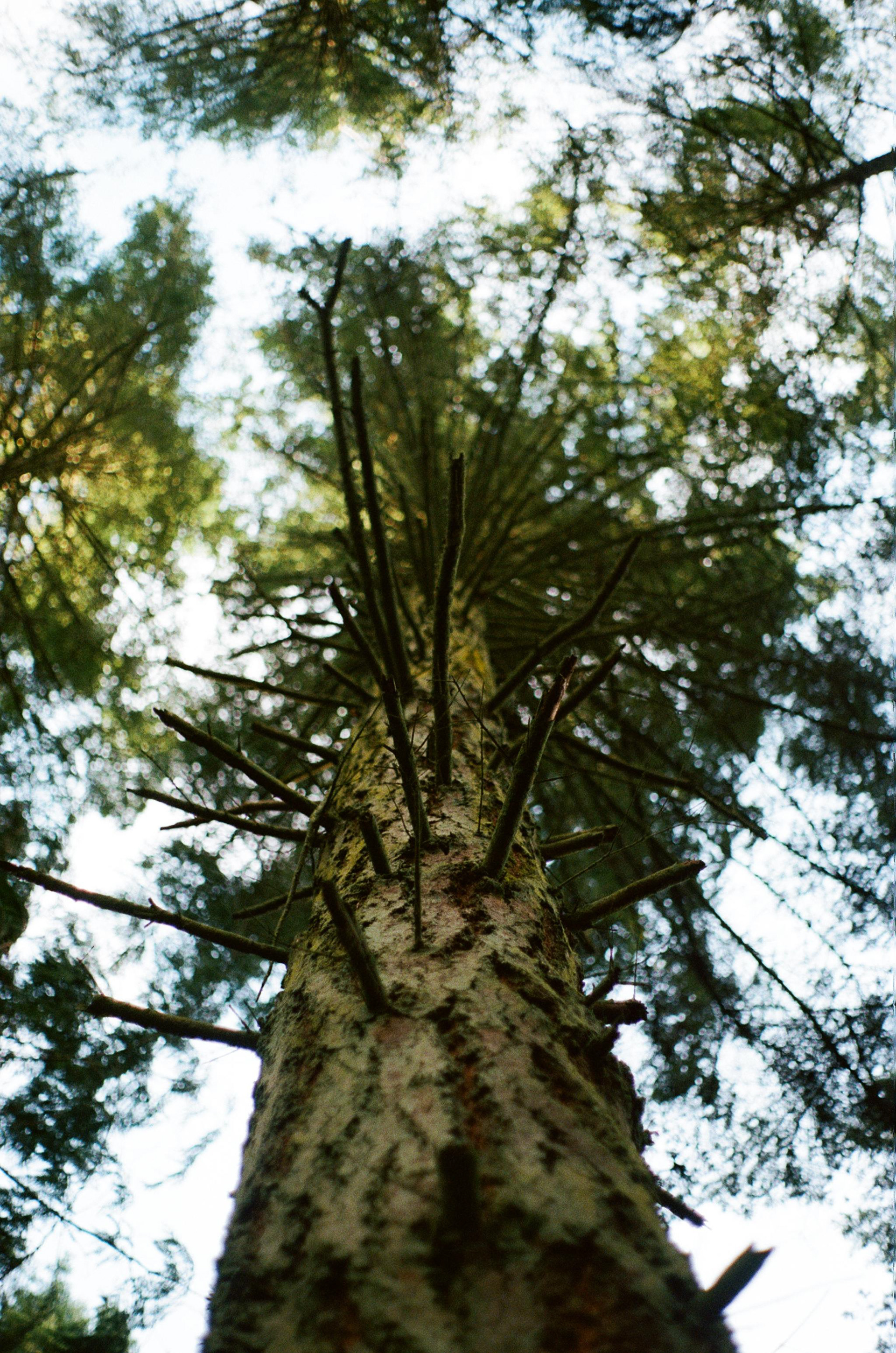 Driving further down, we find ourselves at the southwestern edge of Whidbey Island. We've come here to see Fort Ebey, a decommissioned World War II military base, ever poised over the Strait of Juan De Fuca. The atmosphere here is eerie, it has preserved that mortal dilemma of kill or be killed, the atmosphere of a place designed and built for war. Standing behind the massive 30-ton gun, I try to place myself into the mindset of a man charged with delivering a fatal shot to some amorphous invading force. To feel the ground shake as this cannon let loose its charge. To hear the report echo from the surrounding hills. Though this fort never saw any fighting, its defenses never tested, I feel a profound respect for those who did fight in that bloody war. After all, every man who fought, was a son, a father, a brother. Over 20 million soldiers died in that six-year span from 1939 - 1945. 
This war has nearly faded from living memory, it is distant, unfathomable, unreal. A survey conducted by Shoen Consulting comes to mind in which it was found that nearly half of all Americans couldn't identify Auschwitz, a concentration camp where an estimated 1.1 million Jews and minorities were killed at the hands of Nazis during World War II. Among millennials, that number rose to 66 percent. George Santayana, a writer and philosopher is credited with saying "Those who cannot remember the past are condemned to repeat it." I am afraid of a future in which we, as a species, trudge on blindly, seizing our own selfish material needs with unlimited power. Closing ourselves off from the world around us and pretending everything will be ok. When will we hearken to the warnings of our experts, scientists and researchers? If we should we run this present course to its limits, what then is the voice of reason in the face of hunger, thirst and fear? At that crescendo of reckless abandon, what is the barrier separating us from oblivion? It is only hand-in-hand that we can face the challenges of today, and those to come. I remove myself from these burdening thoughts back into my surroundings, my brother Eric has graciously allowed me the mental space to dwell in this place undisturbed. I cannot help but feel grateful, in the contrast of so much loss in the world, that I have gained. I have gained a new member of my family, a brother. This thought warms me, a smile breaks out across my face as we head back to the car.